Weddings and Celebrations in the South of France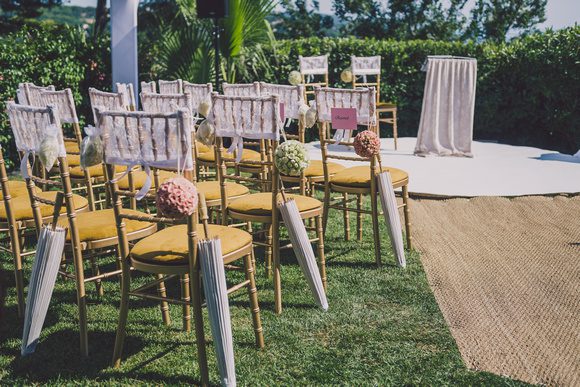 At Adams & Adams, we are seeing many more clients coming to us who want to celebrate their wedding, their christening, or another milestone in their lives in a different way. Often we are asked if we can find someone who can help them organise the celebration in the way that they want and who is experienced enough to advise them along the way. Because of these requests, we are delighted to be working with Anne Naylor a qualified and professional celebrant who is able to help you celebrate in the way that you want.
Anne Naylor brings seven years experience of designing and officiating personalised celebrations in the South of France and other destinations.  It is her  joy and pleasure to create a ceremony that fits your  individual hopes and aspirations.  The celebration may be intimate and family based, larger scale and more elaborate, spiritual and religious, or non-spiritual and a celebration of love. Wedding ceremonies can be created for couples of mixed faith, culture or nationality.
Anne will give assistance in choosing vows, declarations of love, readings, music, and symbolic exchanges to make the  celebration unique, meaningful, and memorable.

All guests are welcomed and made to feel important as a community of witnesses, supporting the couple on their new journey together into married life.
Have a chat with Anne and discuss your thoughts on how you would like to personalise your celebration. She is available for an initial discussion by phone or SKYPE. You can see more about Anne and her celebrations on her website  www.annenaylorcelebrant.com

And afterward you can count on Adams & Adams to ensure that your celebration is perfect in every detail.
You might also want to read
From September 27th to 30th, the Principality of Monaco hosted
Read More »
The MIPCOM Cannes event is an esteemed gathering of creative
Read More »
Welcome to Adams & Adams, we are a renowned company
Read More »