A Comprehensive Guide to Event Catering for MIPCOM Cannes
The MIPCOM Cannes event is an esteemed gathering of creative executives, professionals, and brands seeking to highlight their work, connect with industry peers, and learn from the best in the business. With networking and relationship-building at its core, the event presents a golden opportunity for businesses to impress potential clients and partners.  
As a 4-day event, catering and event management plays a significant role in creating an unforgettable experience at MIPCOM Cannes.
In this blog post, we will discuss the crucial role of event catering at MIPCOM Cannes and provide valuable insights into choosing professional event planners and the significance of planning in advance for catering large corporate parties.
Choosing Professional Event Planners for MIPCOM
To ensure a seamless and memorable catering experience, it is crucial to choose professional event planners who specialise in corporate events such as MIPCOM Cannes. 
Our team of experienced professionals possess the expertise and industry knowledge required to deliver high-quality services that align with your event's objective and budget. 
Three benefits of working with Adams & Adams:
We understand the unique requirements of large-scale corporate parties and can create menus that cater to diverse tastes and dietary restrictions.
In business since 2003, we have established relationships with reputable local suppliers and vendors in and near Cannes, allowing us to ensure that all logistical aspects, such as food storage, transportation, and setting up serving stations, are meticulously taken care of.

 

These relationships are the glue that holds the puzzle together!
By delegating the catering responsibilities to us, your employees can focus on networking with clients, sales delivery, and overall brand management, ensuring a flawless experience for guests and clients.
MIPCOM : Planning in Advance for Large Corporate Parties
As any event planner will agree, meticulous planning is the key to success for large corporate parties. Adhering to a comprehensive timeline and in-depth quote is essential to ensure that the catering arrangements and event management are seamless. 
With a high-profile event like MIPCOM Cannes, it is crucial to begin the planning process as far in advance as possible to prebook the services of the best suppliers and to secure any necessary permits and licenses.
By allowing ample time for menu planning, we can accommodate special dietary requests and create customised menus that reflect the theme and purpose of the event. Additionally, advance planning ensures we can identify the specific requirements of the event venue, such as kitchen facilities, power supply, and food storage options, enabling us to coordinate logistics and on-the-ground operations more effectively.
Furthermore, planning in advance allows for budget allocation, ensuring that the catering and event costs are accounted for and adjusted as necessary to avoid last-minute surprises. This planning also smooths effective communication between the client and ourself, enabling constant collaboration and updates throughout the process.
Working with Adams & Adams
Event catering and management holds immense significance for large corporate parties at MIPCOM Cannes. By prioritising these aspects, corporate companies can create a memorable event where exceptional creativity is celebrated not only in campaigns but also in cuisine and hospitality.
We are thrilled to be working at MIPCOM 2023 with our repeat clients, Emmy award-winning production, distribution and digital company, Sinking Ship Entertainment from Canada.
Reach out to us to discuss your MIPCOM event
You might also want to read
From September 27th to 30th, the Principality of Monaco hosted
Read More »
Welcome to Adams & Adams, we are a renowned company
Read More »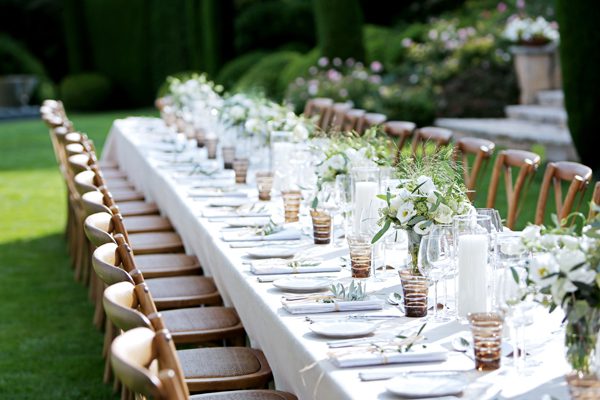 Planning a wedding involves countless decisions, and one of the
Read More »