Vegan catering for your French Riviera event
These days professional event catering companies have to give options to satisfy the vegan community, as well as an understanding that a great catering experience doesn't always have to include meat on the menu.
Vegan food has expanded beyond solely serving platters of crudites and it's a wonderful way to highlight southern France's seasonal and organic vegetables and fruit.
Vegans don't eat anything derived from animals – this not only includes meat and fish but dairy, honey, eggs, milk, and any by-products that come from them.
Plant-based menus can be special and memorable. Most of all we aim to serve healthy and delicious food presented with creativity and flavor, with the added benefit of being sustainable. We understand how important it is to choose a professional caterer, therefore we want to ensure your vegan menu is the highlight of your event!
Is vegan food a trend for French Riviera events?

Today, private and corporate events on the French Riviera are definitely reflecting vegan and vegetarian food as a trend. We cater to private suppers, weddings, film shoots, corporate brand activations, and more.
So, what options do you have if you want a 'no meat, no dairy' event here on the French Riviera, but don't want to alienate your carnivore-loving guests who may be upset there's no snails, boeuf bourguignon, or sea bass on the table?
Naturally, the event host wants the food to be delicious and their guests to walk away satisfied; you may be surprised to hear them say, "Wow, I can't believe that was all vegan! It was so delicious."
Our ingredients are sourced regionally whenever possible; organic fruits, vegetables, herbs, spices, seeds, nuts, and grains.

Plant-Based Menu Sample
Adams & Adams can create a bespoke menu for you ranging from sharing plates to flavourful hors d'oeuvres, salads, mains, and desserts. We can tailor-make a hot or cold buffet-style meal, or banquet-style dishes.
Spiced Celeriac, Leek & Roasted Garlic Tart
Kale Salad with Tempeh & Smoked Paprika Croutons
Pickled Red Cabbage, Ginger & Pomegranate Slaw
Stuffed Mushrooms with Spinach Artichoke Dip
Pomelo in Lettuce Cups with Peanut & Sesame Dressing
Herbed Wild Rice with Chickpeas, Spinach & Raisins
Black Bean Cakes with Seasonal Vegetable Salsa
Creamy Carrot Dahl
Miniature Cucumber & Poppy Seed Buns
Raw Coconut & Cashew Curry with Walnut Mint Raita
Sesame Tofu Bahn Mini Sliders
Vegan Cheesecake, Raw Chocolate Brownies and Dessert Bar with Dairy and Egg-free desserts
You might also want to read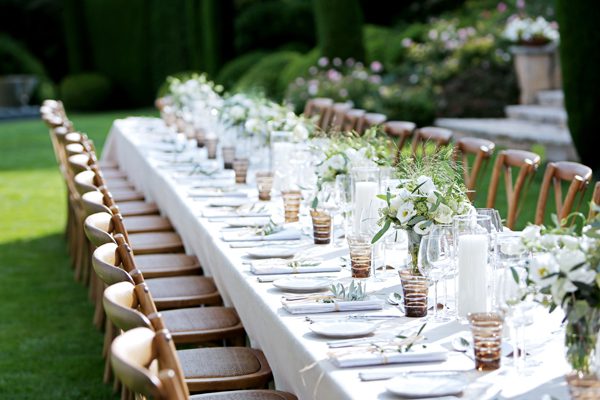 Planning a wedding involves countless decisions, and one of the
Read More »
Since its inception in 1954, the Cannes Lions International Festival
Read More »
The Monaco Grand Prix is one of the most prestigious
Read More »