To Tent or not to Tent at your wedding on the French Riviera…..?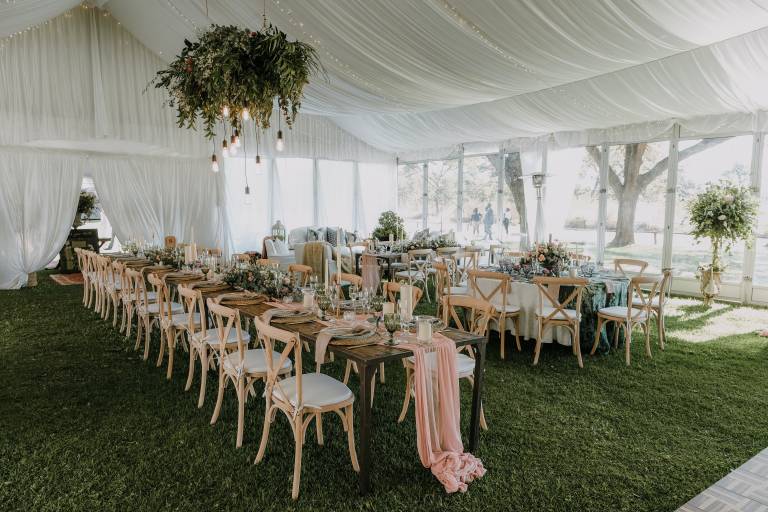 ….that is the question…..This weekend we are working with a lovely bride and groom and their families to organise the wedding of their dreams. But with recent weather here on the French Riviera (yes, even here we get rain sometimes) then we have advised the wedding party to use our wonderful marquee suppliers and to add a rather swish 'tent' to their shopping list.
It always pays to be prepared and at Adams & Adams we have over 10 years of experience organising exquisite events here in the South of France and we've worked in boiling sunshine, drizzle, and the odd rather dramatic thunderstorm. Our advice to everyone organising an outdoor event is to be prepared and let's face it, in the summer months a marquee is a wonderful protection against the strong sunshine, however, welcome the heat maybe. It's easy to be complacent when we see such wonderful weather from June to September but organising some shelter is always advisable.
So, this weekend we have ensured that the wedding, the wedding reception and the whole day will be as perfect as we can make it and even if the odd drop of rain should fall it won't be able to dampen the spirits at another wonderful Adams & Adams wedding.
You might also want to read
From September 27th to 30th, the Principality of Monaco hosted
Read More »
The MIPCOM Cannes event is an esteemed gathering of creative
Read More »
Welcome to Adams & Adams, we are a renowned company
Read More »