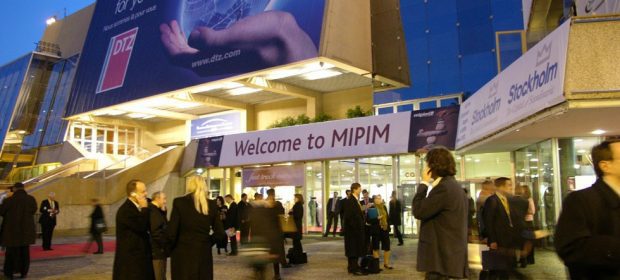 MIPIM Cannes 2022, the world's leading property market, will gather the most influential players from all international property sectors: office, residential, retail, healthcare, sport, logistics, and industrial.
MIPIM is a unique opportunity to promote your development and investment opportunities or highlight skills and expertise. Delegates participate in four days of networking, learning, and business transactions through premium events, conferences, and dedicated exhibition zones.
The dates for MIPIM 2022 are March 15 to 18.
Property projects, top-tier realty developments, and investment solutions from around the globe are presented at the Cannes showcase.
We have been running corporate events in Cannes and the surrounding area since 2003.
MIPIM Cannes event catering

MIPIM is of course also the start of the Cannes corporate event calendar. It's the event that really kickstarts the event season with lots of cocktail parties, lunches, and entertaining – last year's event was moved from March to September due to the pandemic, so the 2022 show will be back in force.
MIPIM is organised by RX (previously known as Reed) who are also responsible for hosting MIPDoc, Mipformats, MipTV, Mip Junior, and Cannes Yachting Festival. Because MIPIM is an RX event you are obliged to display your stand number visible at the venue where you hold your event, and only attendees of MIPIM can attend your event, just to highlight some particular demands for a corporate event outside the Palais des Festivals during the show.
Adams & Adams have been running corporate events in Cannes and the surrounding area since 2003. We have the local expertise, contacts, and knowledge to help you organise a memorable MIPIM corporate event every step of the way from guiding you on catering options to organising a suitable venue, to the entertainment, flowers, and transport, plus those all-important delivery/parking permits for any necessary vehicles.
If you are planning to hold an event during MIPIM in Cannes and especially outside of the Palais, you will no doubt need some expertise on the ground.
Get in touch with us to have a chat about the possibilities and what we can do to help you create a successful MIPIM event. Email: enquiry@adamsandadams.eu
Visit the official website here: https://www.mipim.com
You might also want to read
We recently worked with Adams & Adams at MIPIM 2023
Read More »
"The promenade of La Croisette is one of the most
Read More »
The Port, Monaco. Port. Probably the liveliest neighborhood, the Harbor
Read More »