Introduction To Monaco Grand Prix and Corporate Event Catering
The Monaco Grand Prix is one of the most prestigious and high-profile events in the Formula One racing calendar. It takes place annually on the streets of Monte Carlo, attracting a global audience of motorsport enthusiasts, celebrities, and high-net-worth individuals.
Corporate event catering has become an integral part of the Monaco Grand Prix experience. Companies looking to impress clients can treat them to a VIP hospitality package that includes access to exclusive terraces, balconies, or superyachts offering gourmet cuisine and premium beverages.
From champagne receptions to bespoke menus, corporate event catering at the Monaco Grand Prix offers a unique opportunity to enjoy world-class racing while indulging in luxurious culinary experiences. Whether you are hosting a small group at a private event or a large party onboard a superyacht, there are various catering options available to suit your needs and budget.
Selecting a caterer for Monaco Grand Prix
Selecting the right caterer for your corporate event at Monaco Grand Prix is crucial to ensure the success of your event.  Consider the quality of food and presentation, as well as their experience in catering for large-scale events.

We handle the logistics of delivering food and beverages to your Monaco GP location, which can be challenging in Monaco due to its street closures and limited parking space during race week.
You may want to incorporate elements such as branded signage, themed decor, or large screens displaying live race footage. As the Grand Prix gets underway, guests can indulge in delicious food catered to perfection by our professional Adams & Adams chefs.

The attention to detail extends beyond taste – presentation, and service are also key.  Finally, it is important to work closely with any other teams such as the yacht crew to coordinate food and beverage service during the event.
Our prior experience catering and event planning at Monaco Grand Prix means we deliver exceptional events, from setting up equipment to serving food and drinks efficiently. Feel free to get in touch to check our availability, as well as read some of our testimonials from previous clients.
Conclusion and future plans for events at Monaco F1 Grand Prix
In conclusion, event catering at Monaco Grand Prix is an excellent way to impress clients and employees while enjoying the world-renowned race. The combination of high-quality food and drink, luxurious surroundings, and thrilling entertainment makes it a unique experience that is sure to leave a lasting impression.
Looking ahead, there are several exciting opportunities for private or corporate events at Monaco Grand Prix. With the ongoing development of cutting-edge technology, we can expect to see more interactive experiences that engage guests in new ways. The success of your event at the Monaco Grand Prix will be measured by how well it meets your objectives – whether it's building relationships or generating new business opportunities, and having exceptional catering can be the icing on the cake.
Adams and Adams your exclusive event planner in South of France
Enquire this magnificent venue with us and together with our team we will design your elegant and luxurious event in the most stunning place in the South of France. From planning to gourmet catering to decoration so you can focus on your dream and building memories.
Since 2003, our Adams & Adams events management and catering team have been trusted with organizing events for global corporate clients and superyachts during major Cannes events including MIPIM, Cannes Film Festival, Cannes Lions, and MIPCOM.  Our local expertise means we can help with product launches, business lunches, cocktail parties, formal dinners, and yacht parties.  Contact us by email to discuss your Cannes event catering.




You might also want to read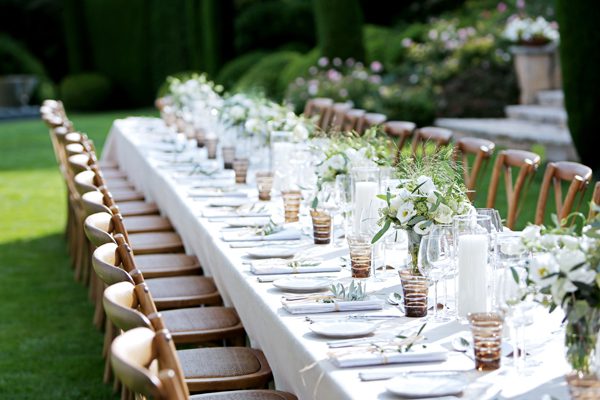 Planning a wedding involves countless decisions, and one of the
Read More »
Since its inception in 1954, the Cannes Lions International Festival
Read More »
Since 2003, our Adams & Adams catering and events management
Read More »