Cannes Lions: Event Planner's Guide To Catering At Cannes Lions
Since its inception in 1954, the Cannes Lions International Festival of Creativity has been a pivotal event for creative executives and become the ultimate advertising event for professionals and brands to highlight their work, engage with industry peers and learn from the best in the industry.

It has also become a hub for networking and building relationships with potential clients and partners. Winning a Cannes Lion award is considered the highest accolade in advertising, as it signifies exceptional creativity and campaign work that sets one apart from the competition.

Since 2003, we have worked with global blue-chip companies for Cannes events.  As an event planner, it's crucial to understand that catering is one of the most significant aspects of any corporate event.  Cannes Lions is no exception; being a 4-day event where creativity and excellence are celebrated, providing exceptional cuisine is a must. 
Cannes Lions: The Importance Of Culinary Expertise In Event Catering
Memorable event catering can elevate an event from simply good to great, leaving a lasting impression on attendees. To ensure that the catering we offer at Cannes Lions meets this high standard, we focus on careful planning and attention to detail in delivering tailored menus, event logistics, and hospitality service.
We can offer a variety of options for all palates, including vegetarian, vegan, or gluten-free. It's also crucial to take into account cultural differences in cuisine preferences, especially if you have international guests.
Next, presentation is key. The food should be aesthetically appealing and reflect the theme or style of your event. Whether it's a formal sit-down dinner or a casual cocktail party, we will help you plan everything from table settings to dessert choices.
In addition to traditional catering services such as passed hors d'oeuvres or plated meals, incorporating interactive elements can add excitement and engagement for guests. This can include hiring flair bar staff for cocktail making, or entertainment such as DJs.  Finally, don't forget about beverages! Offering a well-curated selection of wine, beer, spirits, and non-alcoholic options is just as important as the food itself.  It's also vital to have knowledgeable staff on hand who can make recommendations based on guest preferences.
Using A Knowledgeable Event Planner For Cannes Lions
From sourcing local ingredients to considering sustainability practices, it's clear that using a skilled event planner plays an integral role for Cannes Lions. With attendees hailing from all corners of the globe, it's essential to craft menus that cater to diverse dietary preferences and that the on-the-ground team delivers a cohesive vision for each meal service.
Adams & Adams' vast expertise working with corporate clients at Cannes Lions means we have a competitive edge over other caterers and event planners in delivering excellence.
Adams and Adams your exclusive event planner in South of France
Enquire this magnificent venue with us and together with our team we will design your elegant and luxurious event in the most stunning place in the South of France. From planning to gourmet catering to decoration so you can focus on your dream and building memories.
Since 2003, our Adams & Adams events management and catering team have been trusted with organizing events for global corporate clients and superyachts during major Cannes events including MIPIM, Cannes Film Festival, Cannes Lions, and MIPCOM.  Our local expertise means we can help with product launches, business lunches, cocktail parties, formal dinners, and yacht parties.  Contact us by email to discuss your Cannes event catering.




You might also want to read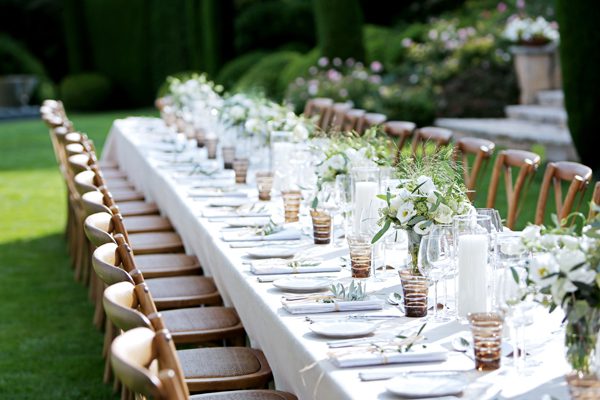 Planning a wedding involves countless decisions, and one of the
Read More »
The Monaco Grand Prix is one of the most prestigious
Read More »
Since 2003, our Adams & Adams catering and events management
Read More »