5 Top Tips for your Event at the Cannes Film Festival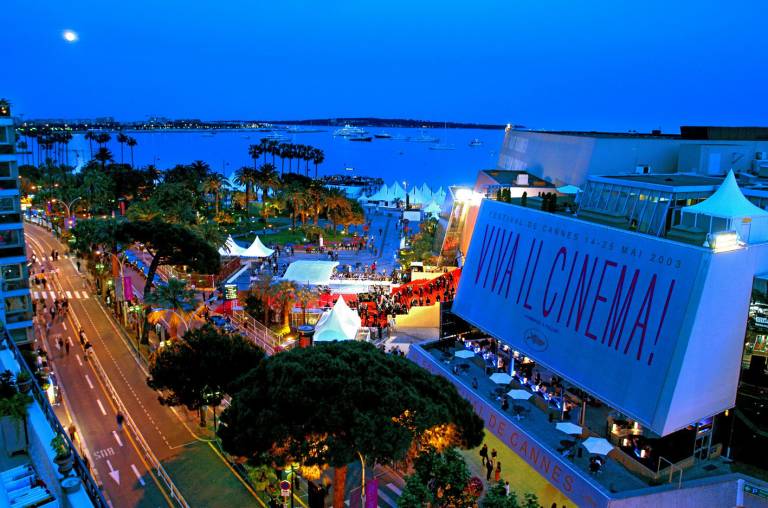 It's almost time to roll out the red carpet, dust off the tuxedo, and finalise the details for your perfect Cannes Film Festival event. This is the time to see and to be seen and whether you are at the Variety party on the Croisette or planning an event at the Cannes Film Festival in a private Cannes Villa then attention to detail is everything. Adams & Adams have over 15 years of experience in organising events for clients at the Film Festival and here are our top 5 tips to ensure that your event is perfect in every detail.
Location – Stick closely to La Croisette. Yours will probably be one of several events being held on the same evening and, if your guests have to try and grab a cab then you run the risk of a low turnout – walking distance is the name of the game. Choose one of the Cannes Croisette venues from our selection.
Date – Check your dates with the festival planning and try not to clash with some of the more exclusive and celebrated events that are the 'must have' invitations of the year. Avoiding the date of the annual Amfar charity event is always a good plan!
Invitations – It's never too early to invite your guests, add that date to the diary as soon as possible.
Menu – More and more of our clients are choosing options from our superfoods and healthy menu options and, during a major event it's always a welcome change for guests to be able to eat something delicious but that is a little lighter than the usual cocktail fayre.
Champagne – No self-respecting Film Festival event is without some great fizz and of course, we are in France, home of arguably the best champagnes in the world. But our advice is to get that order in early, to avoid any issues with your first choice being available.
You might also want to read
From September 27th to 30th, the Principality of Monaco hosted
Read More »
The MIPCOM Cannes event is an esteemed gathering of creative
Read More »
Welcome to Adams & Adams, we are a renowned company
Read More »